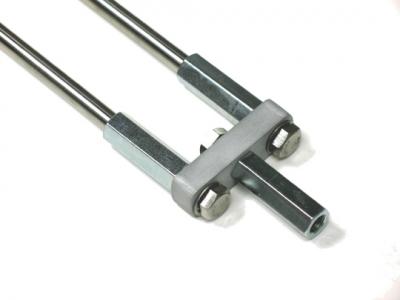 LVDT Core Connecting Rods Dual Redundant Mounting
Designed for use with 3/8" diameter LVDT core extension rods PG and LA series units. 
Dual redundant mounting configuration for use with LVDT position sensor core extension rods in extreme environments and high reliability applications. For use with steam turbine control valves in nuclear and conventional power generation facilities or other dual redundant applications requiring equipment designed for high vibration, shock and temperature.
Need help deciding which product is right for your application? Have questions about a particular product? Speak to an experienced application engineer at H. G. Schaevitz Alliance Sensors Group by calling us at 856-727-0250 or contact us by clicking here.
Specifications